The Final Call |
Editorials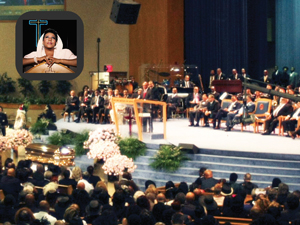 by Final Call News
While Jewish groups and leaders love to recite the myth of an incredible Black-Jewish relationship, history proves otherwise. And, in their obsessive rage against Nation of Islam Minister Louis Farrakhan... »
FEATURED STORIES
While Jewish groups and leaders love to recite the myth...
The wailing and gnashing of teeth you heard from Fox...
After the shooting of a 37-year-old Black barber by a...
A freeze frame video released by police showed Harith Augustus...
Father Michael Pfleger of St. Sabina Church in Chicago drew...
Antwon Rose, Thana Muhammad and Lesandro Guzman-Ortiz never knew one...
Jewish Voice for Peace declared the ADL's "history betrays an...
News of two young men whose dismembered bodies were found...
Differences of opinion are the natural result of intellectual and...
American media is like a powerful flood that can uproot...
The anti-Farrakhan flood of propaganda and effort to destroy the...
The sharp knives are out and demands for the political...